Delicate layers of pure buttery flaky heaven…
We offer a wide variety of formats from dough sheets for the "do it yourselfers", to fully finished bites, turnovers, braids, crowns and strudels.
Crafted with 72 to 144 delicate layers of laminated dough for incredible light and flaky pastry. Available in Freezer to Oven format, or fully baked, individually wrapped, and ready to sell.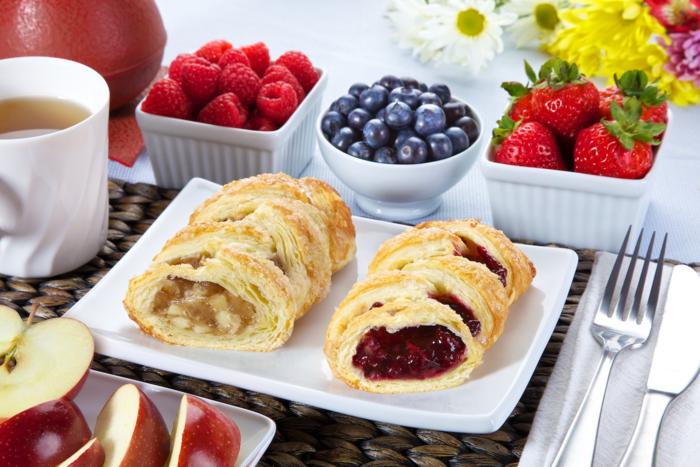 Braided Strudels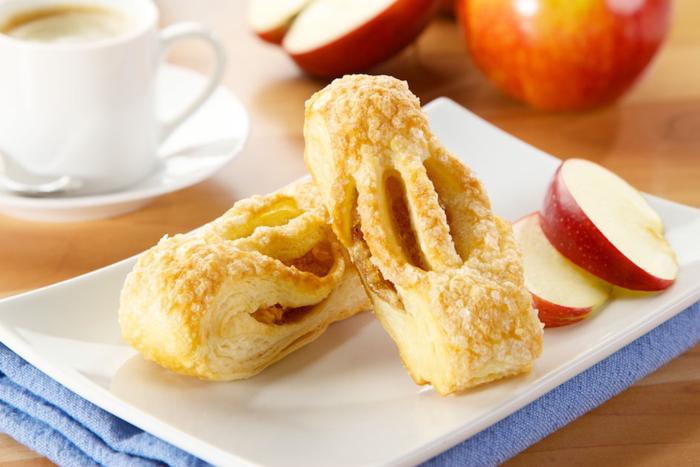 Strudel Fingers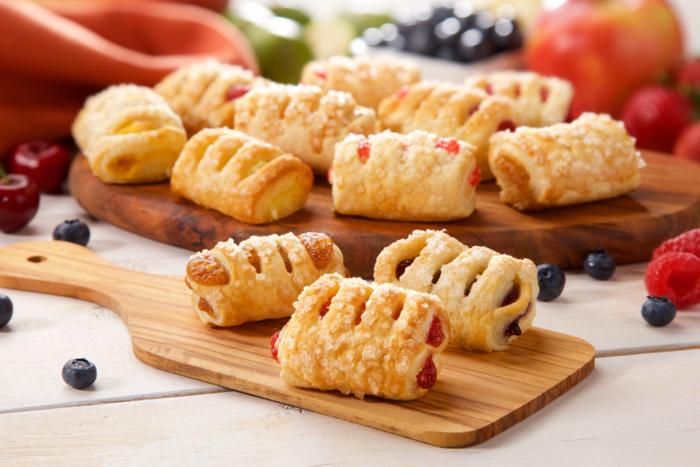 Fruit Bites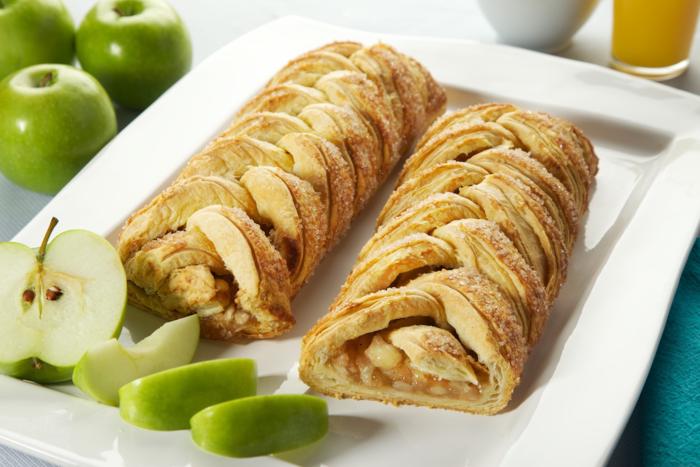 Family Size Strudels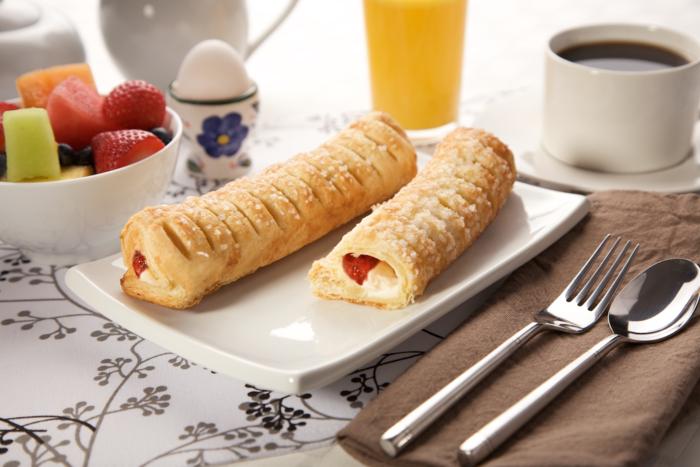 Strawberry Cheese Fruit Sticks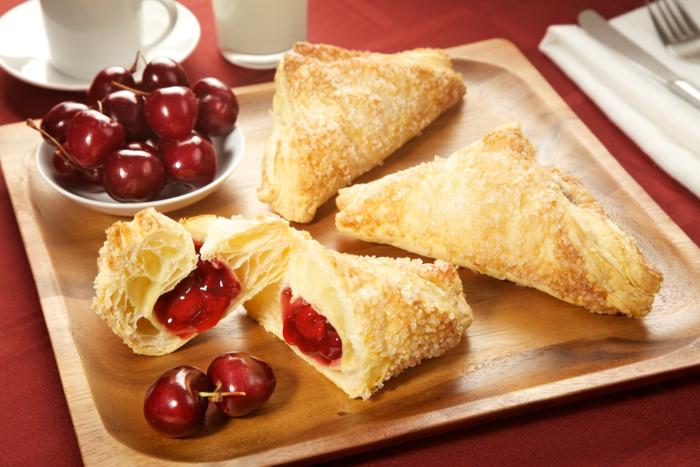 Turnovers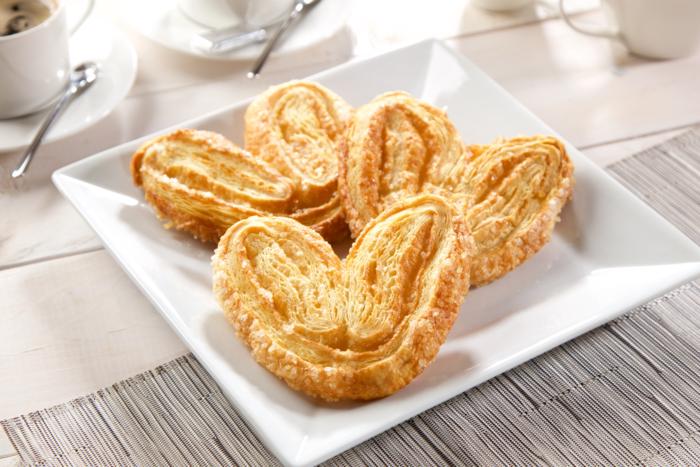 Palm Leaves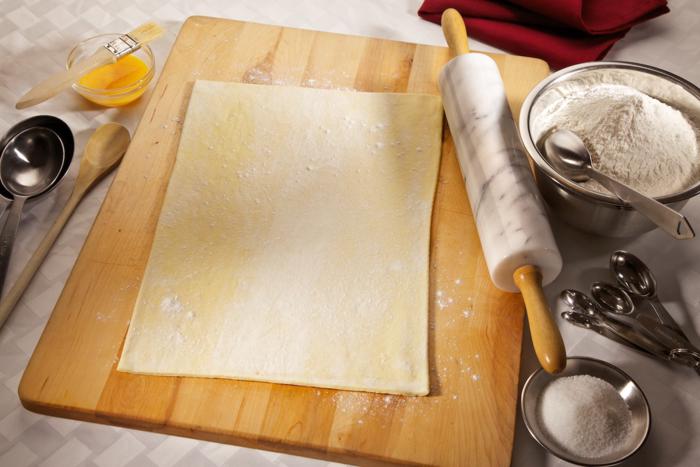 Puff Dough Sheets