Family. Innovation. Tradition.
Artisan for Everyone
Since 1982, Upper Crust has been serving Foodservice and Retail market channels with premium quality bakery goods. Servicing partners around the world — in the USA, Asia, Europe and the Americas — from our manufacturing facilities located in Toronto, Canada.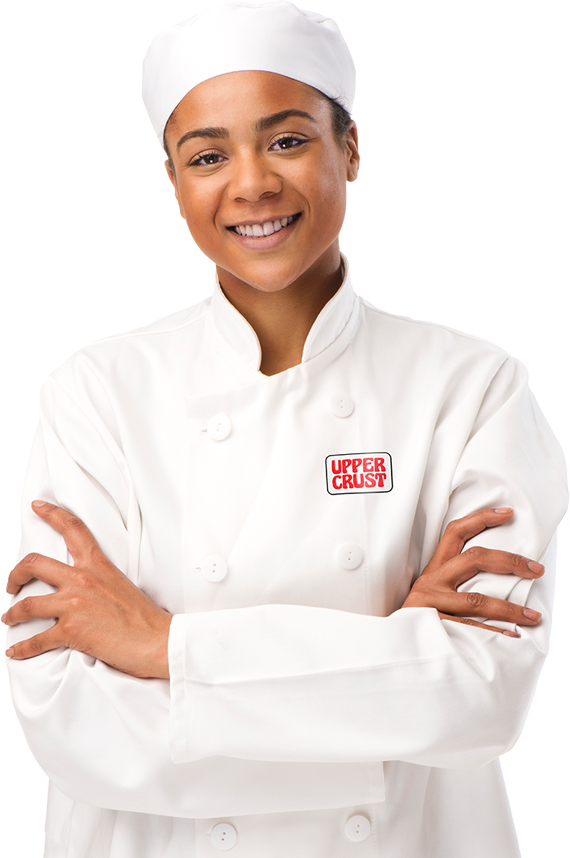 We're thrilled to announce that Upper Crust has been selected as one of Canada's Best Managed Companies of 2021. Huge thanks to our incredible team — we're so proud of you all!
Our Products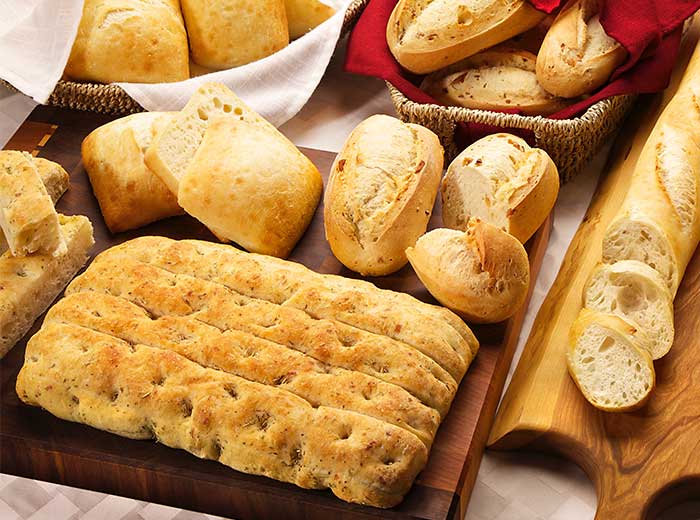 Artisan Breads & Rolls
Artisan bread should be accessible to everyone, and enjoyed every day.
We provide a wide variety of artisan baguettes, loaves, focaccias, and rolls in a wide variety of flavours and formats. Crafted using natural starters and sours in small batches, and developed for over 16 hours to deliver superior taste and texture.
Our exclusive manufacturing process creates a fully developed crust while locking in maximum moisture, delivering a texture that tolerates the abuses of everyday handling and environmental factors.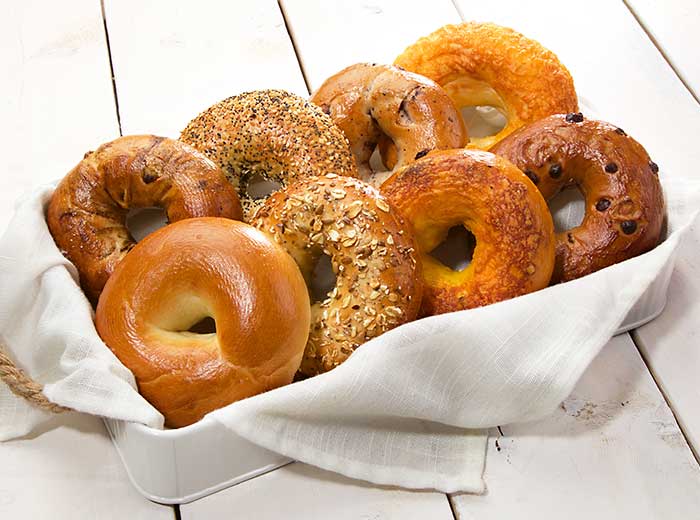 Bagels
Deliver the charm and quality of the corner bagel shop. Your customers will love our authentically made boiled bagels!
Top quality ingredients, long fermentation, and extended dough development give our bagels incredible flavour, crust, and a proper satisfying chew.
State of the art, fully automated manufacturing facilities deliver the quality and consistency your consumers demand and deliver the long term cost containment your P&L requires.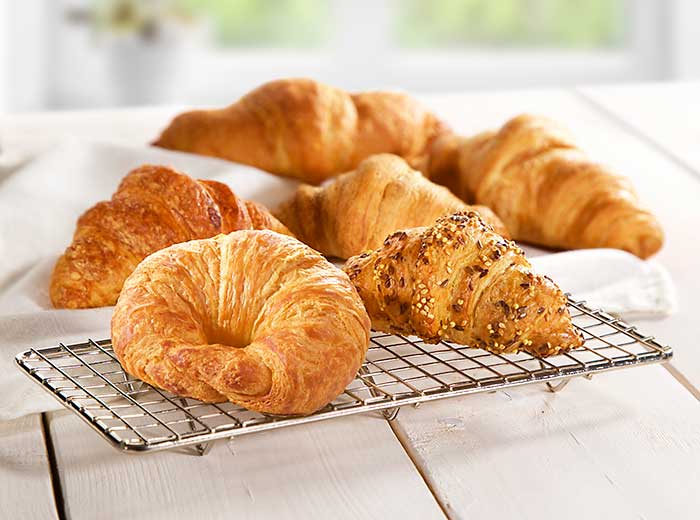 Croissants
Crafting croissants for discerning connoisseurs…like you!
Made with only the finest butter and margarines from around the world, with up to 72 delicate layers.
All butter, butter/margarine blends, and full margarine available. Proof & Bake, Retarder to Oven, or Freezer to Oven format in pinched, straight, or square shapes, with sizes from 0.75 oz to 3.5 oz — whatever you require.
With our alliance partner we represent North America's largest Croissant manufacturer. Capability to meet enormous volume. Access to two large manufacturing plants delivers contingency and peace-of-mind to the world's largest customers.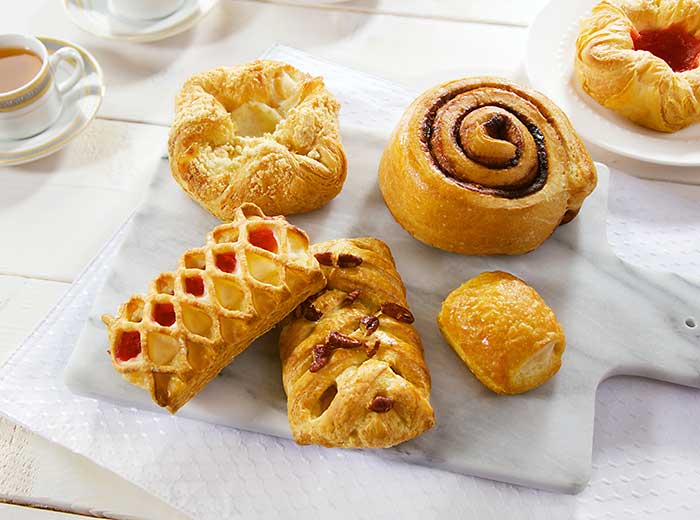 Danish & Cinnamon Pastries
A little taste of Europe — deliver old world quality to your customers with our rich and flaky Danish pastries and cinnamon rolls.
We offer a wide range of Freezer to Oven European inspired pastries, cinnamon rolls, crowns, bear claws, twists, and more.
Simple execution, with the option to add cream cheese pouches right in the case for efficient finishing. With access to our dedicated filling plant, you can customize your own fillings and embrace the latest trends.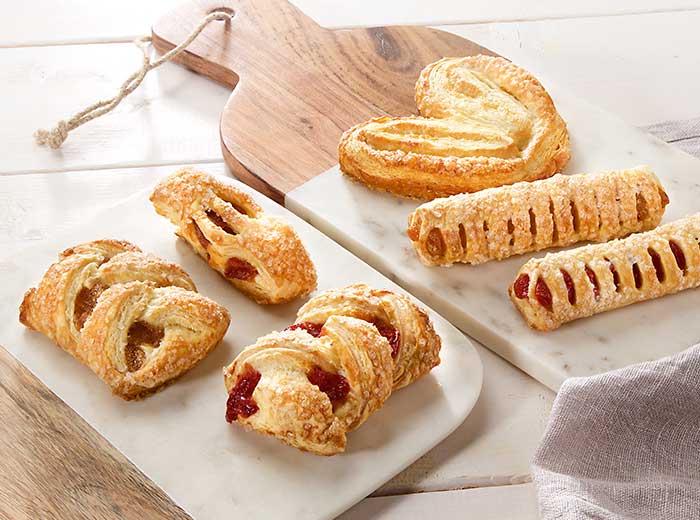 Puff Pastries
Delicate layers of pure buttery flaky heaven…
We offer a wide variety of formats from dough sheets for the "do it yourselfers", to fully finished bites, turnovers, braids, crowns and strudels.
Crafted with 72 to 144 delicate layers of laminated dough for incredible light and flaky pastry. Freezer to Oven or fully baked, individually wrapped, and ready to sell.
Foodservice
We understand the unique challenges and opportunities our Foodservice partners face. We'll help to maximize your consumer appeal, flexibility, and upselling opportunities, while minimizing your labour costs and waste.
In-Store Bakeries
We help ISBs from around the world provide their customers with fresh, delicious, and innovative products. Freezer to oven, to Thaw and Sell — the choice is yours.
Drug & Convenience
This sector has seen explosive growth in recent years, and we've been there to help our customers with innovative packaging and merchandising solutions.
Global Markets
If conquering global markets is your goal, we can help! We are well versed in complex regulations around import paperwork, ingredient restrictions, and shipping requirements. We currently serve markets in North America, Central America, South America, Japan, Taiwan, South Korea, Australia, Africa, Europe, Russia, and more.
Branded products
Our retail and foodservice customers count on us for a broad range of enticing packaged products that target every market segment.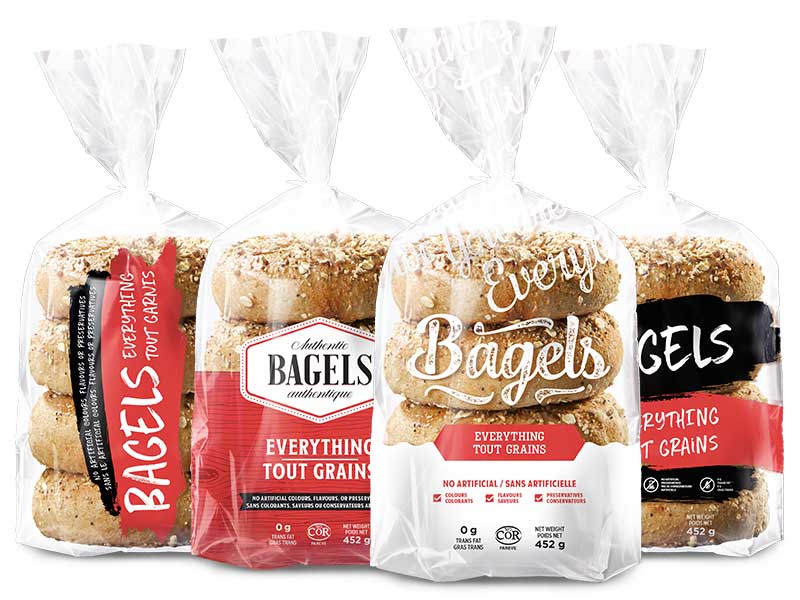 Your brand here! We manufacture private label products for some of the largest retailers around the world. No existing private label brand? We'll help you create one!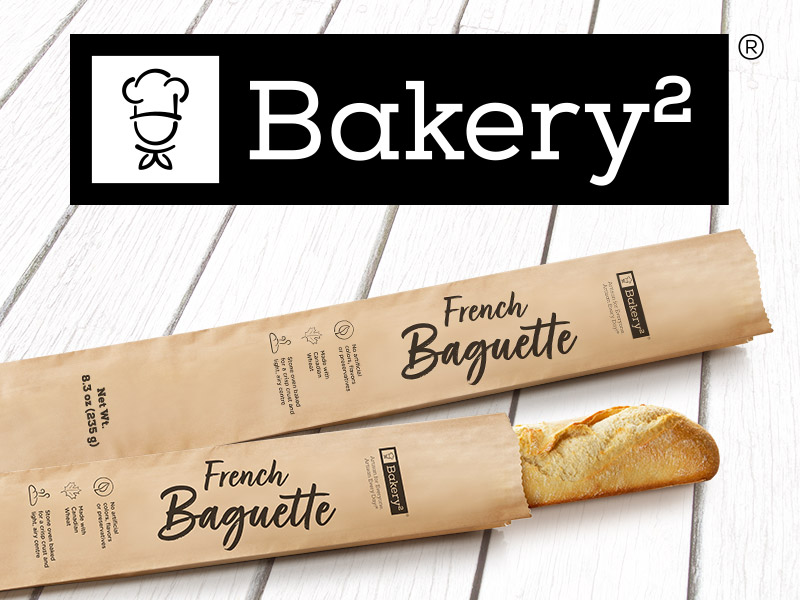 Our Bakery2 brand delivers premium quality packaged breads, croissants, and pastries to consumers without the premium sticker shock.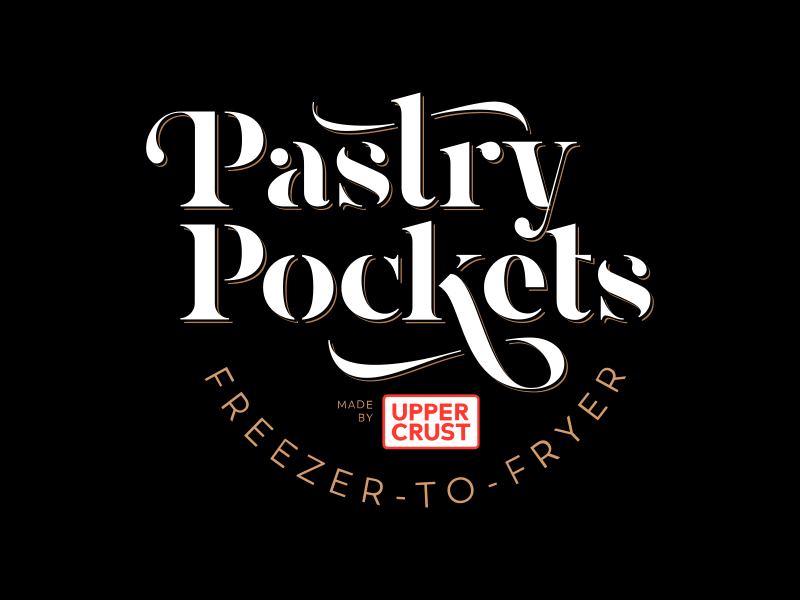 A global hit! Foodservice partners around the world have seen incredible success offering our unique Pastry Pockets.
Join the Upper Crust Family!
The foundation of our business and our most valued assets are our people.
We are continually looking for the very best people in all positions that embody the same entrepreneurial drive that built our company to further strengthen and grow our position within the marketplace. If you are interested in an exciting and fulfilling career please send your resume to hr@uppercrust.com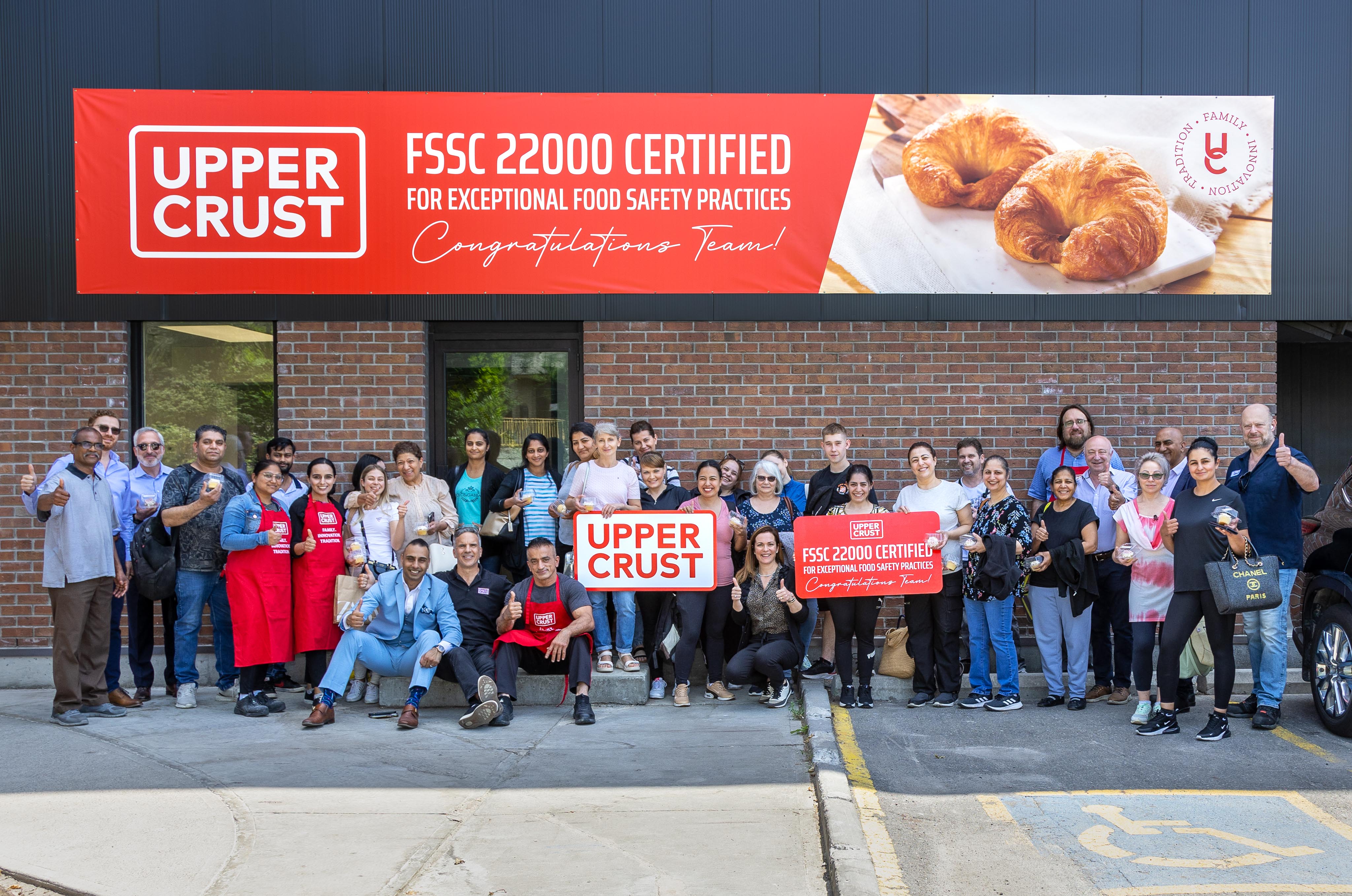 If you have the right ingredients we have the dough to provide a secure and rewarding career in the bakery industry!