Upper Crust is committed to environmental protection, regulatory compliance, and pollution prevention. Our vertically integrated business model is focused on reducing our carbon footprint and our impact on the environment. We are proud to operate as Zero Waste Production Facilities.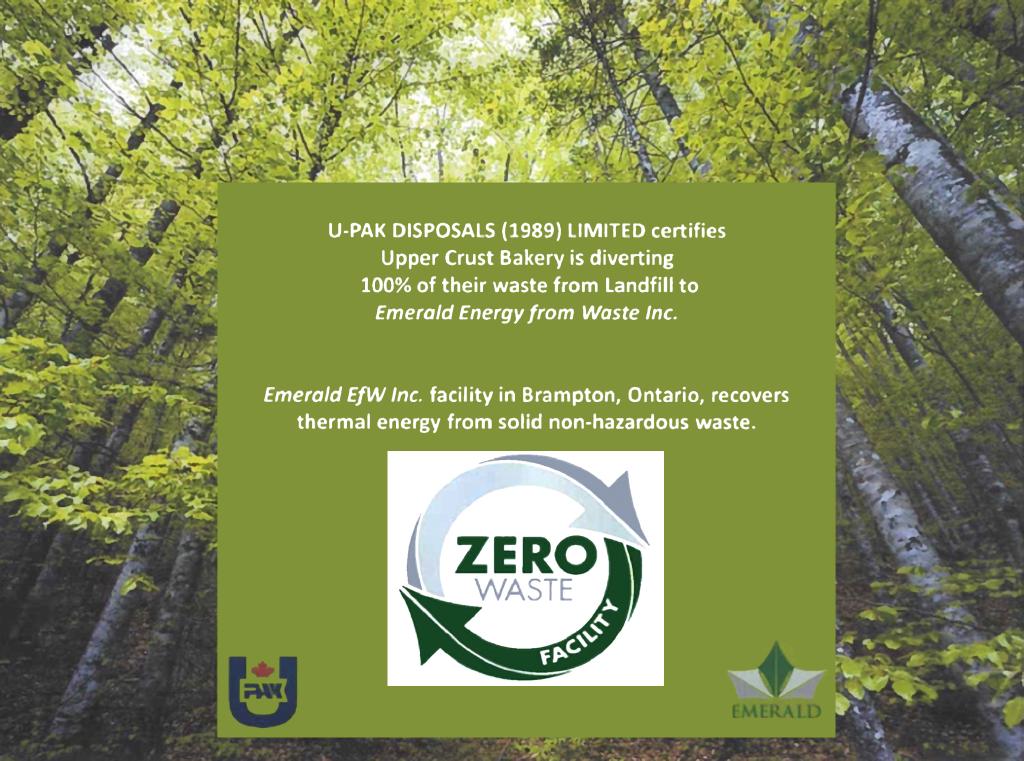 The foundation of our commitment is based upon the following:
Striving for the prevention of pollution
Developing and utilizing environmentally acceptable, safe, and efficient production methods and processes
Ensuring compliance with Ministry of Environment source separation program and recycling programs as required
Educating our staff on relevant environmental issues and waste reduction
Minimizing the use of hazardous and toxic substances and supporting local environmental actions within the community
Our policy is reviewed annually to ensure that it remains compliant, relevant, and appropriate to the activities of the environment and the company.