The latest lifestyle choice for health- and environmentally-conscious consumers.
Food choices matter, and making fresh, plant-sourced foods is important to us. From bagels to croissants to artisan breads and rolls, we offer a variety of products to help energize your plant-based offerings. Get inspired with exciting plant-based products that are perfect for every time of day and any occasion.
Shout Out your
Plant-Based Pride!
With any purchase of our plant-based items, we can optionally provide rolls of our special adhesive labels for distribution to your stores.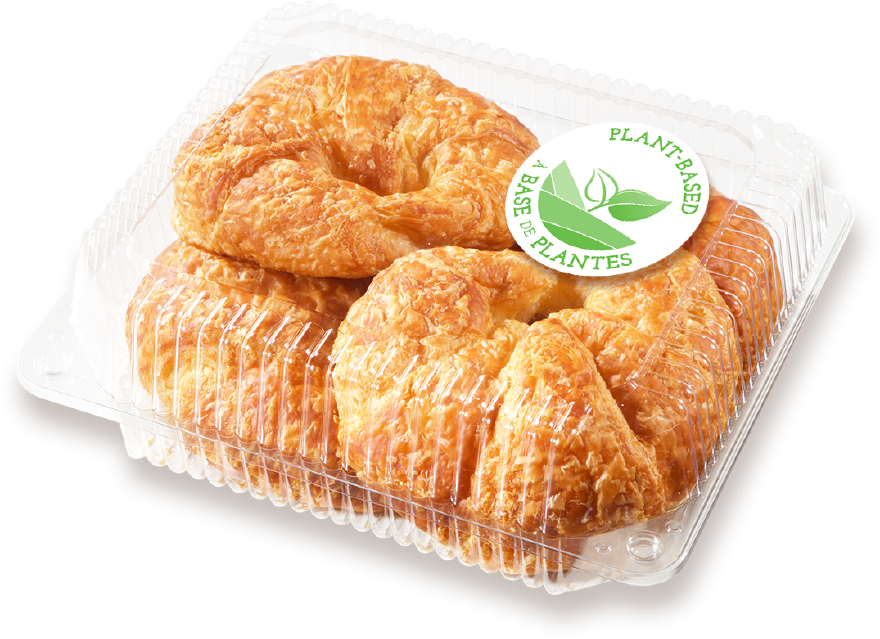 Plant-Based Croissants
Mini Breakfast Croissants
Pinched Croissants
Straight Croissants
Mini Chocolatines
Croissant Donuts
Plant-Based Artisan Breads and Rolls
Baguettes
Demi Baguettes
Table Breads
Artisan Loaves
Focaccias
Ciabatta Rolls
Sandwich Rolls
Rustic Buns
Dinner Rolls
Plant-Based Bagels
Plain
Everything
Blueberry
Sesame Seed
Poppy Seed
Cinnamon Raisin – Jalapeño
Whole Wheat & Honey
Multigrain
12 Grains
Ancient Grains
Onion
Orange Cranberry
Plant-Based Danishes
Crown Danishes
Danish Twists
Plant-Based Puff Pastries
Braided Strudels
Strudel Fingers
Fruit Bites
Fruit Sticks
Turnovers
Palm Leaves
Puff Dough and Sheets